Wings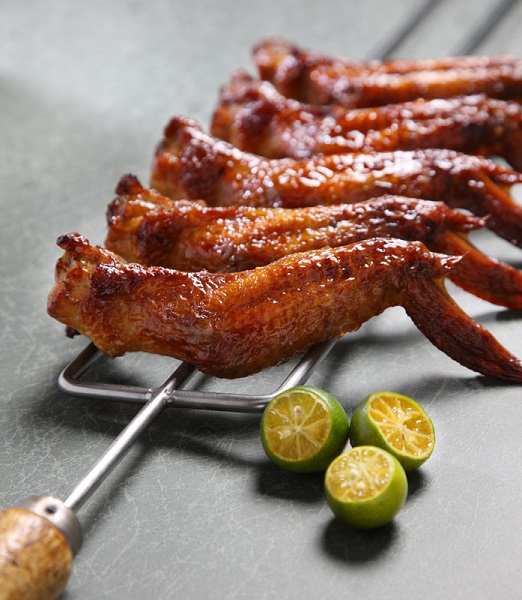 At


, we take pride in our wings and serve only the best. Over the decades, we have sampled wings imported from countries all over the world, searching for the perfect wings to use as our key ingredient. Today, our wings come from Brazil and Holland, which offers the best consistency in size as well as tenderness.
Before our wings go over the hot burning charcoal, they are meticulously prepared for over 10 hours. Using only top quality ingredients for our traditional


recipe is what makes its unique flavour a true testament of tradition meets quality.
Don't forget the


chilli sauce as well. Specially created to go with


BBQ chicken wings, BBQ chicken wings will never be the same without it!
BBQ
Hungry for more BBQ Chicken? Do try out our other BBQ chicken products that comes with rice and coleslaw for a wholesome meal.
Local Delights
In addition to our BBQ products, we also offer a variety of local delights. Do check out the menus on our Stalls page as items available vary at different stalls!